"Call to schedule your first introductory lesson today, on us."
Orange County Music Conservatory is the Best Music School in Fountain Valley. We offer Private Music Lessons for all levels with Piano, Guitar, Flute, Clarinet, and Saxophone. FREE theory lab is offered. Students are prepared for Recitals, Evaluations, Certificate of Merit during the year. Call us today for a free trial private music lesson.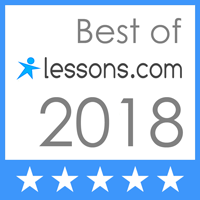 "My 6-year-old son has been studying with Miss Anna for 4 months and is already making great strides, it is amazing. Her approach is accelerated and hands on. The comprehension time is so much quicker than any piano teacher I have seen. This cute little school is such a gem!"
"My kid has been taking piano lessons for two years. She was at a level where I think more challenge is needed. I was referred to Ms. Anna Hanh Pham from OCMC by her previous piano school for more advanced piano training. I was very impressed with Ms. Anna Hanh Pham's music education and training background. Her teaching is very structured with techniques, music theory, scales practice, ear training etc. covered in each session. Within a few weeks of piano lessons from Ms. Anna Hanh, I can see a big improvement in my kid's piano skills. This inspires my kid to love piano more since now that she can pick up new and more difficult songs quicker and better. My kid thinks Ms. Anna Hanh is a great piano teacher and she can learn a lot from her. Besides having a well-trained staff, OCMC also offers frequent recitals and training for CM exams. I am looking forward to many years of piano training for my kid with Ms. Anna Hanh."
My kids have been taking piano lessons from Miss Anna and Miss Cynthia for several years already. The teachers love what they do and they're very good at it. My kids play well now. I always love to play the 

piano

 but didn't have a chance when I was younger. So I began taking piano lessons with Miss Anna since April along with my kids.  I have to say, Miss Anna has been very patient with me. I recommend OC Music Conservatory to everyone that has been thinking about taking music lessons or for their kids.
y daughter has been taking piano lessons here for almost 2 years now. The place offers private lessons for many instruments on weekdays and weekends. The teachers are friendly and are very skilled and experienced in what they do. In addition, they have a computer lab where you can work on your theory, and they have an electronic piano where you can practice pieces. Plus, two times a year, there are recitals where 

students

 of all experience and instruments can come and perform.
Would highly recommend to everyone.
Have Questions? We Can Help