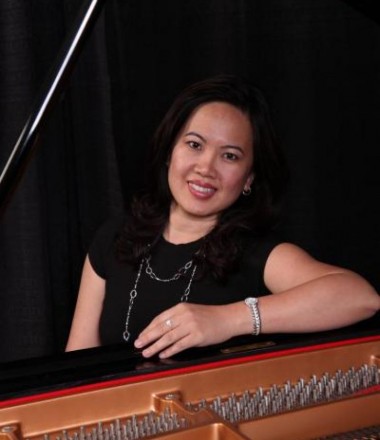 Anna Hanh Pham
Owner/Piano Instructor
Read Full Bio
Ms. Anna Hanh Pham was born in Ha noi, Viet nam. Her studies include eight years at National Saigon music conservatory, followed by six years in Moscow, Russia where she studied at the world renown Gnhesin Russian Academy of Music obtaining the Bachelor of Art Degree in 1995,major in Solo Piano Performance, Pedagogy, Accompanying and Chamber Music. Anna Pham later attends McGill University of Montreal, Canada where she received her Master of Music Degree in 2001,
She has taught at Saigon Conservatory of Music in Vietnam during 1995-1999. After moving to United States in 2002, Ms. Anna worked as music director and piano instructor of Agape Music Centre in Rosemead city, CA from 2002-2006. She released her first CD 'Give Thanks' in 2005. Ms. Anna Pham is an active member of Music Teacher's Association of California Orange County West branch since 2006
She has performed as a concert pianist and accompanist in Russia, Vietnam, Canada and the United States.
Her performances included the concert at Richard and Karen Carpenter Center in Long Beach, California, October 06, where she played several pieces during the East Meets West show for the Lac Hong performing arts group.
In September 2010, Ms. Anna Pham becomes director and piano teacher of OCMC. She welcomes new students to her studio at OCMC this year, and would like to show her love and expertise in teaching to all different ages and levels students.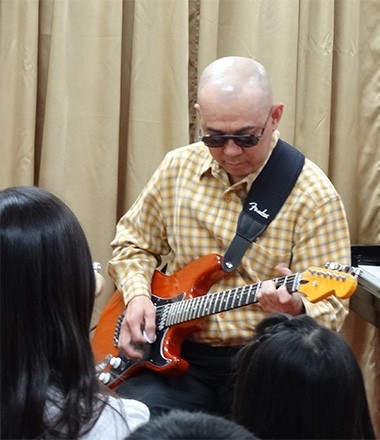 Quoc Thang Tay
Guitar Instructor
Read Full Bio
Mr. Quoc Thang has been in the Music Industry for over 40 years.
-From 1969 to 1975 entertaining for US Service in VietNam
-1980 to 1987 touring in Canada and US
-1987 to current Recording Studio for Artist like Khanh Ha,Tuan Ngoc,Y
Lan, Huong Lan, Thai Chau….
-2011 to current giving Guitar lesson at OCMC,VQT Music Acadamy, New Light.
Has lots of experience in teaching Guitar from Beginner to Advance.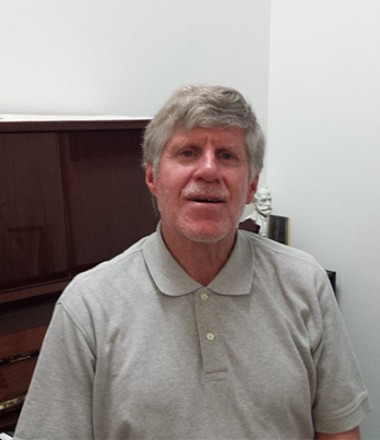 ROD BROWARNY
Saxophone Instructor
Read Full Bio
As a musician and teacher I have over 20 years of experience, performing with greats like Louie Bellson, Stix Cooper, Keith Grecko, Rich Prapeza, Margo Reed, Sonny Stitt, Armond Boatman, Dave Cook, Nadine Jansen and Nancy Gee. As a high caliber saxophonist I have developed an extensive knowledge of every aspect of Jazz performance. I have an imaginative, harmonic talent that has allowed me to develop my own rhythmic combo. Most importantly, as a musician, I have a beautiful sound, and I swing! All this combines with my expertise as a teacher and leader, and my performances with numerous Jazz, Blues and Latin groups.
My teaching experience is with woodwind instrument (clarinet, saxophone and flute) My teaching expertise has been with one – on –one private lessons. I am unique because I am a great professional teacher, and I play as a professional musician. My students are able to benefit from the "old jazz" orientation of my background. I am reliable, dedicated, and have pride in my work. My desire is to nurture my students into developing their skills as musicians, and to help them create an enthusiasm that can lead to a lifelong love for music.
Have Questions? We Can Help